U11 – U16 Boys 
Fall + Spring
U16 – 17 Girls 
Fall + Spring
G2

 Academy Teams
(Practice 2-3x weekly + Game Film + Tournaments play)
G2 Basketball Academy is a Player Development driven program. We believe in purpose & progression when it comes to player development. We give detailed instructions and above all else, care & attention to each athlete.  
With the above principles, athletes will be able to reach their ultimate goal at G2 Athletics – "in-game" performance.  By being a member of our Academy Teams for boys and girls, G2 athletes will be in an environment where they can take what they learn and are given the opportunity to execute during game situations.  To achieve this, our academy teams will compete in local leagues & tournaments along with the opportunity to compete in the US.
Practice Location: Burnaby, BC @ The Fortius Sport & Health Centre
above-mentioned meets on Mondays, Wednesdays, Fridays & Sundays (full schedule sent to selected team members)
See below for our current offering club team options
 Each team has a restricted roster size of 10 players. *We will not exceed 12 players per team.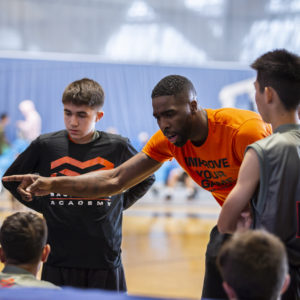 FALL 2019 TRYOUTS ARE HERE!
JUNE 21ST, 2019
We will run Fall teams for age groups U12 – U15.
Teams for age groups U16 – U17 will be later determined. Stay tuned for updates on these age groups. Reach out if you are interested.
Team Information:
Our Elite and Prep teams will compete locally and in the US. Each team will have weekly games in the competitive RBL league on Saturdays, practice twice a week and attend 4 total tournaments. Our travel team
Fees: 
Team fees will be $1,250.00 (GST included). The uniform kit will be $200. All players will receive a brand new G2 branded uniform and shooting shirt. Fees cover the costs of tournaments, exhibition games, gym rentals, insurance, and coaching. It does not include air transportation, hotel, and food.
Practice Schedule:
Each team will practice 2x per week 
---
Looking to train or practice only? Join our G2 Practice roster: 
Train weekly with your designated age group. Participate in exhibition games and have the option of playing in tournaments on our formed teams should space become available or is needed, 
Fees: $895 (includes GST)
U16 BOYS
Schedule: Friday 6:30-8pm // Sunday 5-7pm
U16 GIRLS
Schedule: Friday 6:30-8pm // Sunday 5-7pm
UPCOMING TOURNAMENTS
2019

G2

Spring Classic

3 on 3 –

 

March 31st

Location: Fortius Sport and Health Centre

Teams: U12-U16 Boys and Girls

Schedule: TBA

2019 Spring Showcase – May 10th – 12th

Location: Simon Fraser University

Teams: G2 Elite U12-U16 Boys

Schedule: TBA
2019 Improve Your Game Classic

Location/Date: TBA

Teams: G2 Elite U12-U16 Boys

ScheduleTBD
2019 AE Summer Classic June 14th – 16th

Location: BC Prep (Surrey)

Teams: G2 Elite U12-U16 Boys

Schedule: TBD