DREW HANLEN - NBA Skills Clinic 2019
Grades: 4 – 8 | 9 – 12 + 1st year college/university athletes (Boys and Girls)
Date: Dec. 21-22, 2019  | Time: 10am – 2pm daily
Location: Langley Events Centre  |  Cost: $299.99 + GST
Limited: 20 spots remaining 
PRO COACHING CLINIC
Coaches: Coaches and Trainers only (All levels welcome) 
Date: Dec. 21st, 2019  | Time: 3pm – 5pm
Location: Langley Events Centre
Cost: $125 + GST
Limited to 15 spots | Status: open
*Coaches have access daily to the players camp as well when registered for coaches clinic.
G2 ALL GIRLS CAMP
Grades: 6 – 12 (Girls)
Date: Dec. 27th, 2019  | Time: 10am – 2pm
Location: Fortius Sport & Health
Cost: $99.99 + GST (early registration includes G2 T shirt)
Limited to 24 spots | Status: Open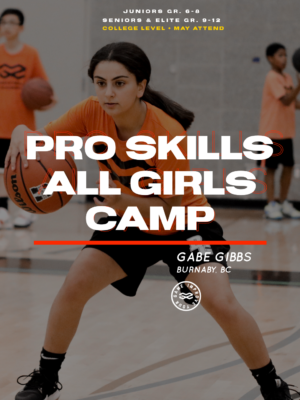 Ready to Improve Your Game?
This Winter, learn from NBA Skills Coach 

Drew Hanlen

and Professional Skills Coach,

Gabe Gibbs

and

Emerson Murray

.
Drew Hanlen is the CEO and Founder of Pure Sweat Basketball. He has built an empire in the industry for player development, providing skill instruction all over the world. Drew has emerged as the NBA's #1 sought after Skills Coach  for players in the NBA, projected first round draft picks and more. He will be in Vancity!

DON'T MISS OUT!
Here is an opportunity for athletes and coaches to learn from an industry expert during the Winter Break. Event is powered by

G2 Athletics

and

EMSSENTIALS
*Due to limited gym space there are limited space for this camp. The camp is open to boys and girls all ages and skill levels. Don't miss out!*